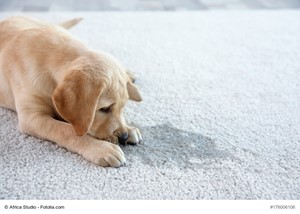 Although carpeting appeals to many homeowners, more and more people seem to prefer hardwood floors, laminate flooring, and natural stone or tiles.
Carpeting can warm up a room and does offer advantages, such as comfort, sound absorption, and insulation -- especially with a good quality carpet padding underneath.
If you choose the right color, style, and density for your needs, then carpeting can be a choice you'll be pleased with for years. It may have a downside, however.
While carpeting does often look great shortly after it's installed, wear and tear does take its toll on both its appearance and cleanliness. If you're thinking about replacing or covering your existing flooring with wall-to-wall carpeting, you may want to reconsider your choice if you fall into any of the following categories:
Home seller
Pet owner
Allergy sufferer
The good news about carpeting is that there are stain-resistant products that are easier to clean, more durable, and less prone to discoloration. If you are considering buying a stain resistant carpet, it's always a good idea to check the warranty to make sure the manufacturer backs up their claims with a solid customer satisfaction policy.